Integration Solutions
Do you have a custom order management or shipping system? As market leaders in shipping insurance coverage, we have invested heavily in a robust integration system that allows your shipping system to connect to ours via simple API calls. If you are not already working with any of our integration partners or compatible software solutions, you can set your system to insure with us with minimal programming overhead.
How It Works
Our system allows you to insure shipments, void transactions, and manage claims via simple API calls that your development team can have up and running in a manner of hours, not days.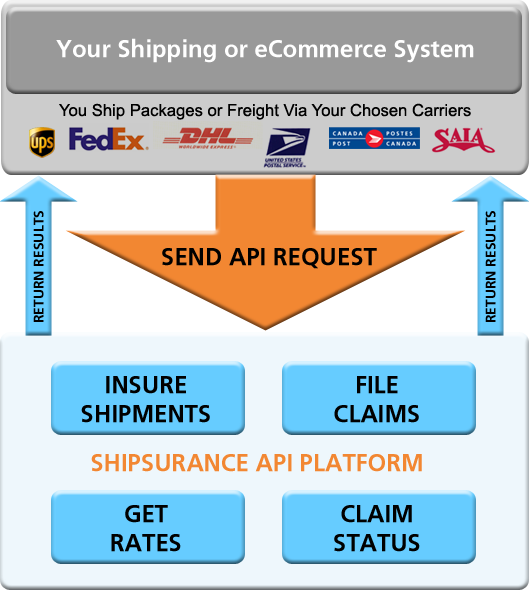 Custom insuring solutions with Shipsurance is a simple API call away. We have a reporting solution that allows you to integrate your shipping system with our back end reporting system. Contact our sales office for more details.